DUSA 2023 AGM Summary and New Board Introduction
DUSA 2023 Annual General Meeting was held at Hyatt Hotel Suzhou on March 29th, 2023. Around 50 members of the DUSA European Association Suzhou attended this event. DUSA Board members presented the presentation of the Annual Report 2022, a review of DUSA strategies and products. Mr. Julien Boussu reported the DUSA financial result and the budget in 2023. All participants approved the annual report and financial budget.
In the meeting, DUSA board of directors for the tenure 2021 -2023 were exonerated. The participants applauded for their contribution to DUSA during their tenure. 
DUSA would like to take this opportunity to thank Mr. Hans-Dieter Straub for his great job to get DUSA running smoothly during 2021 to 2023. As he moved to Malaysia for work reasons, he had to withdraw from the board.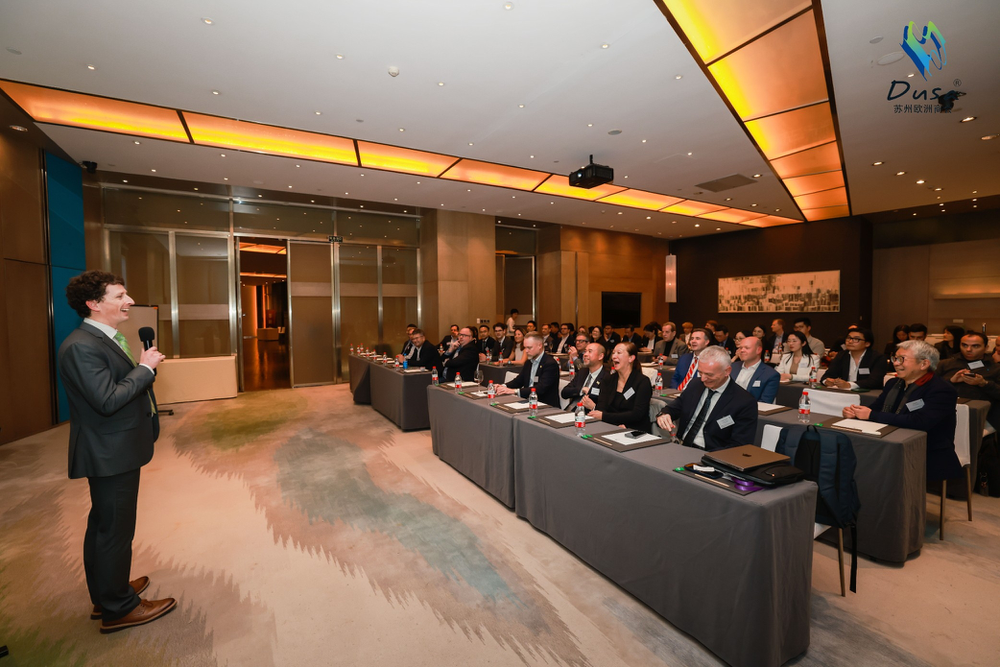 At this year's annual general meeting, there was the board election. 45 valid ballots were collected on-site.
We are pleased to share the results of 2023 board election. Five board members remain in position to serve the second two years of their term. One new member join the board for 2023 -2025.